Welcome to Floribbean Flo's
Floribbean Flo's is a Florida Gift Basket Citrus and Bakery Company and Florida's premier source of a variety of Florida themed gifts for every occasion as well as a Tropical Bakery  in Sarasota that features  Florida's famous Key Lime Pie, other pies, cakes cookies and savories created with Florida foods and citrus fruits.
Everything Can Be Delivered Locally. Most Can Be Shipped.
See All the Florida Gifts and Flo's Tropical Bakery by clicking on each category below
Floribbean Holidays 2018

To catch some of our Tropical Holiday Spirit
Sing the following to the tune of Jingle Bells
Sea Gull Calls
Sea Gull Calls
Sea Gull Calls we hear
Here we are to wish you well
and bid you fond hello
Running through the surf, Playing in the sand
It's great to be in Fla ra da and get a Christmas tan.
Sea Gull Calls
Sea Gull Calls
Sea Gull Calls we hear
Here we are to wish you well
and bid you fond hello!
©2003 Floribbean Flo's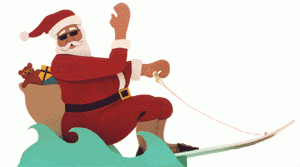 I am so lucky to live less than a mile from this place. Key Lime Pie, key lime pie on a stick dipped in chocolate, chocolate peanut butter pie, OMG!!!!!! THE BEST EVER! Just bought pumpkin pie for Thanksgiving (also a lemon beach pie) and...More

lnmvt


11/20/2018

If you like pies, Floribbean Flo's is the place to come. My favorite is their passion fruit pie with its explosion of flavor, but their key lime is excellent too. In fact everything that I've sampled there has been great. Today when we went in...More

Fecklesstraveler


7/23/2018

Having lived in Florida for decades, I've sampled key lime pies up and down the Keys and around the Panhandle. You won't find an authentic key lime pie anywhere better than Flo's. Real key limes and her special recipe make for heaven on earth. It...More

rockd85


4/21/2018
Floribbean Flo's Ships Florida Gift Baskets Citrus and Bakery Goods
Flo's will ship any Florida gift item (except those marked Store & Delivery Only) to anywhere in the US and Canada. Shipment is via UPS and the rates quoted are computer generated estimates of exactly what UPS charges plus $2.00 to cover the cost of packing and carton. If ordered by phone we determine the exact UPS charges before processing the credit card charge. Shipment is usually same day, next day at latest if order is placed on weekday.
Floribbean Flo's Delivers Sarasota, Bradenton, Venice Florida
Delivery by personal courier of orders of a minimum of $25.00 is offered to all of SARASOTA, BRADENTON, VENICE FL including OSPREY, NOKOMIS, CASEY KEY, LONG BOAT KEY and ANNA MARIA ISLAND. Any other destination in Florida is shipped with next day delivery except weekends.
Floribbean Flo's is Customer Friendly
If you have a problem ordering any of our Florida gifts online during normal business hours (10:00 AM-5:30 PM Monday thru Saturday) or have a question call us at 888 496 9888 and you will get assistance by a live caring human being. No automated routing, no answers to frequently asked questions, just friendly help.
Birthday, Thank You, Mother's Day, Father's Day, Christmas, 4th of July, Hanukkah, Easter,
We have something special for all the holidays and we always reflect the occasion you indicate for your gift with the wrapping, bows and enhancements. Want something special? Just ask!